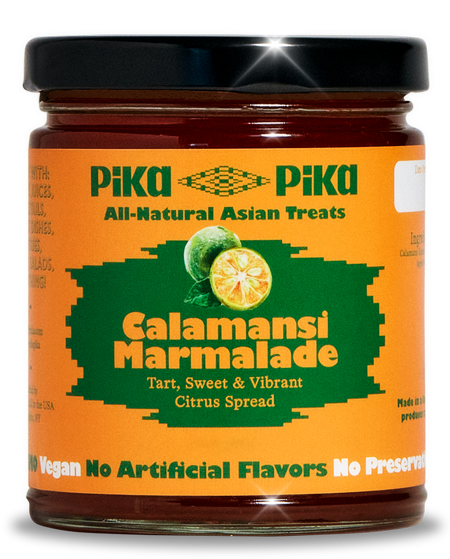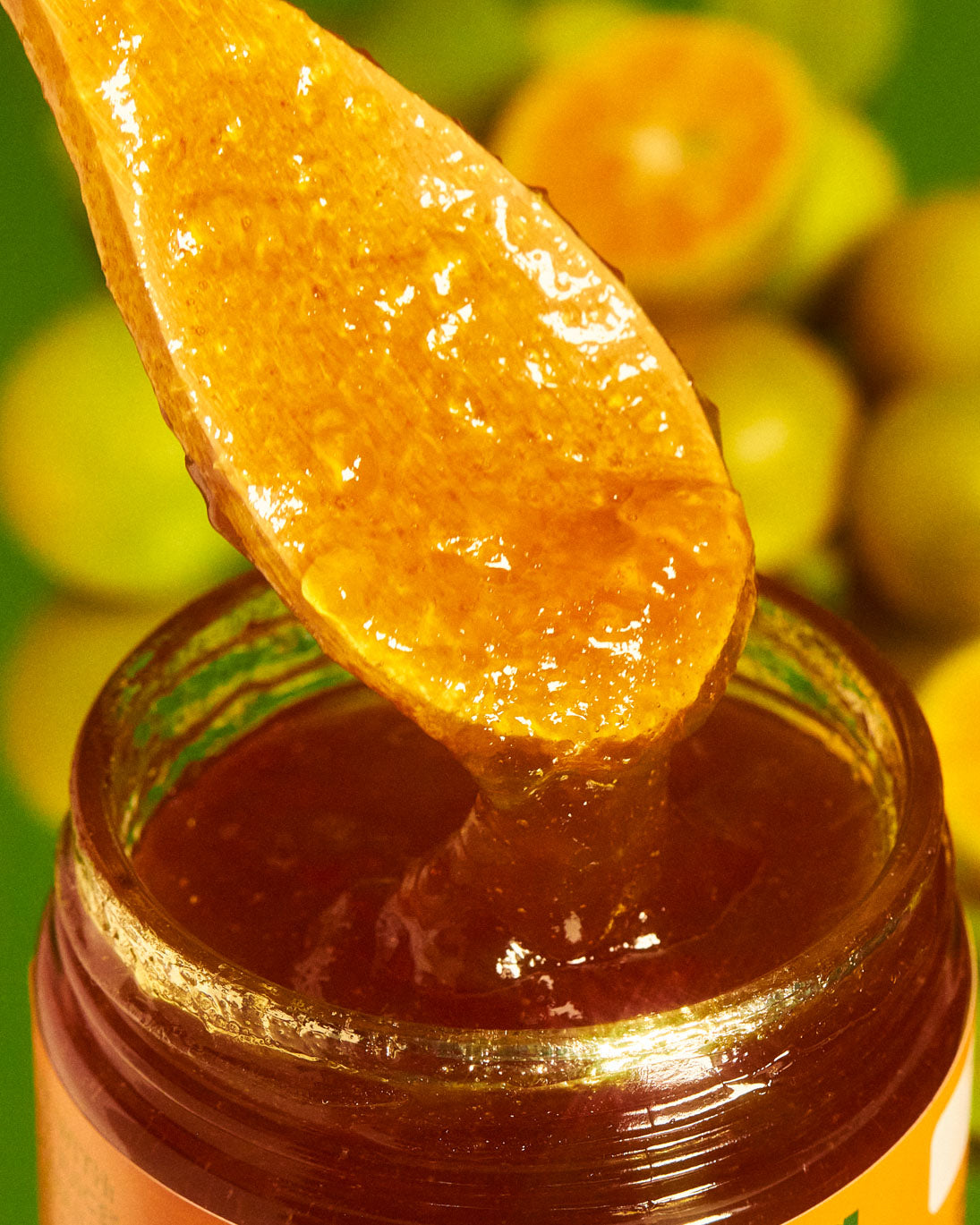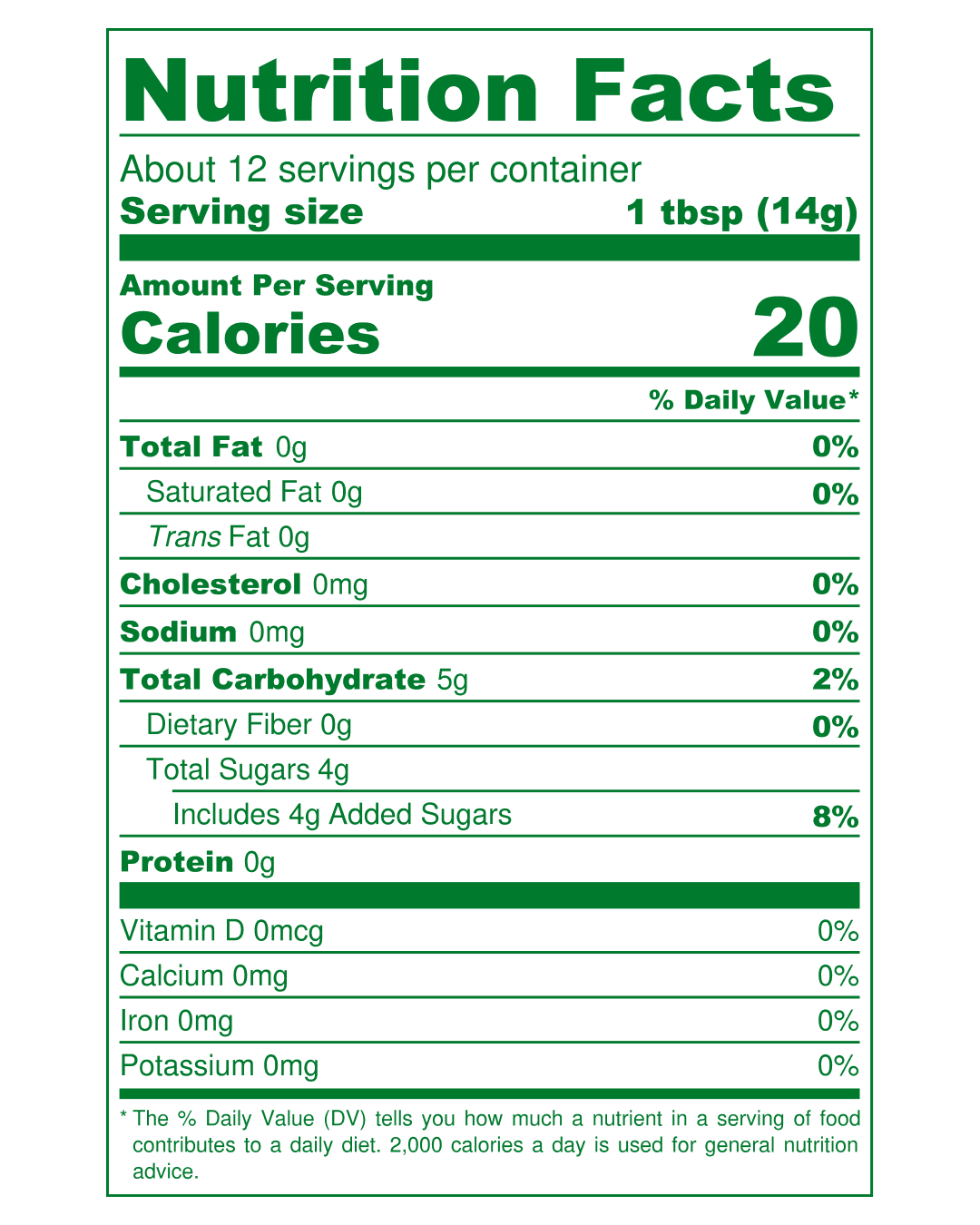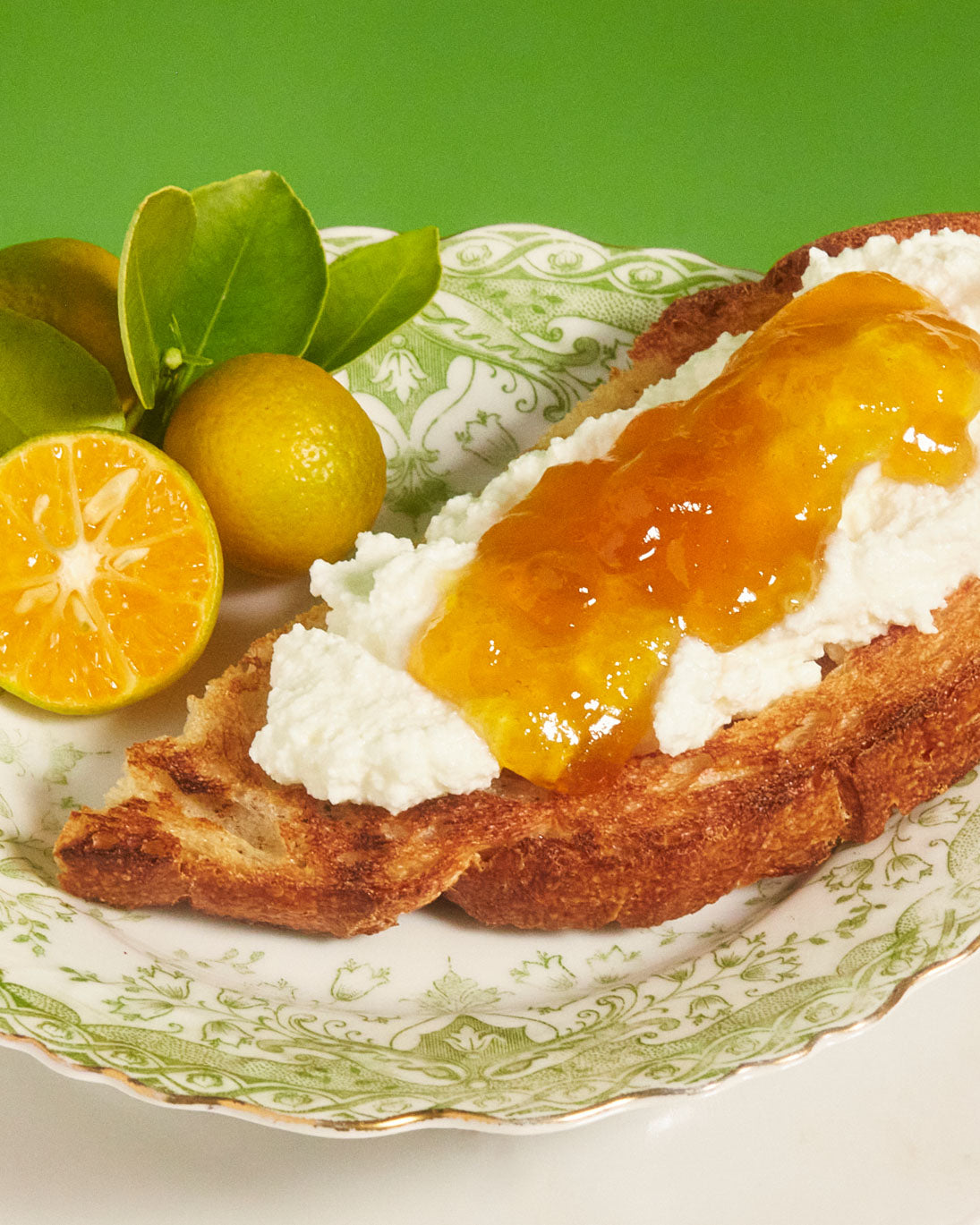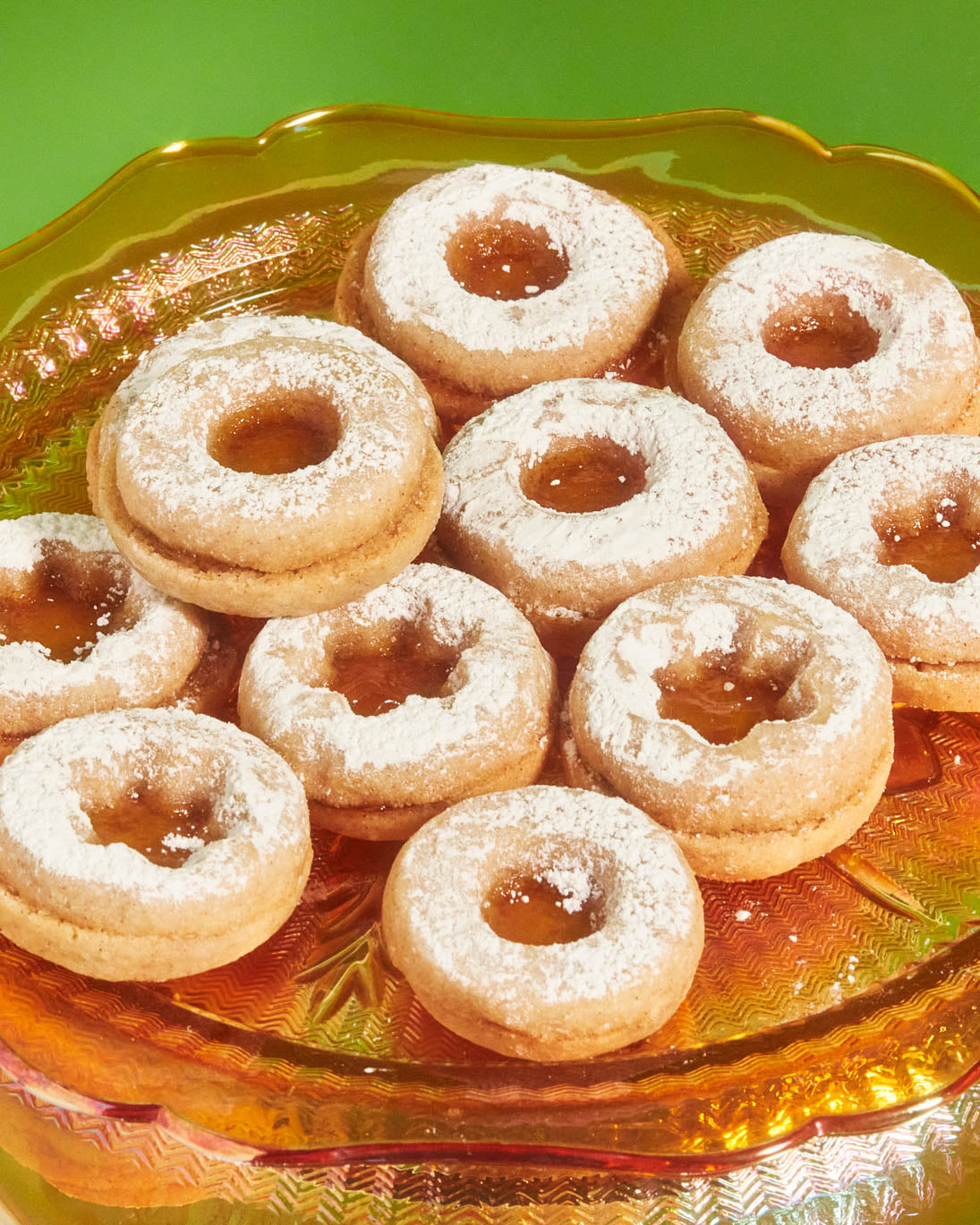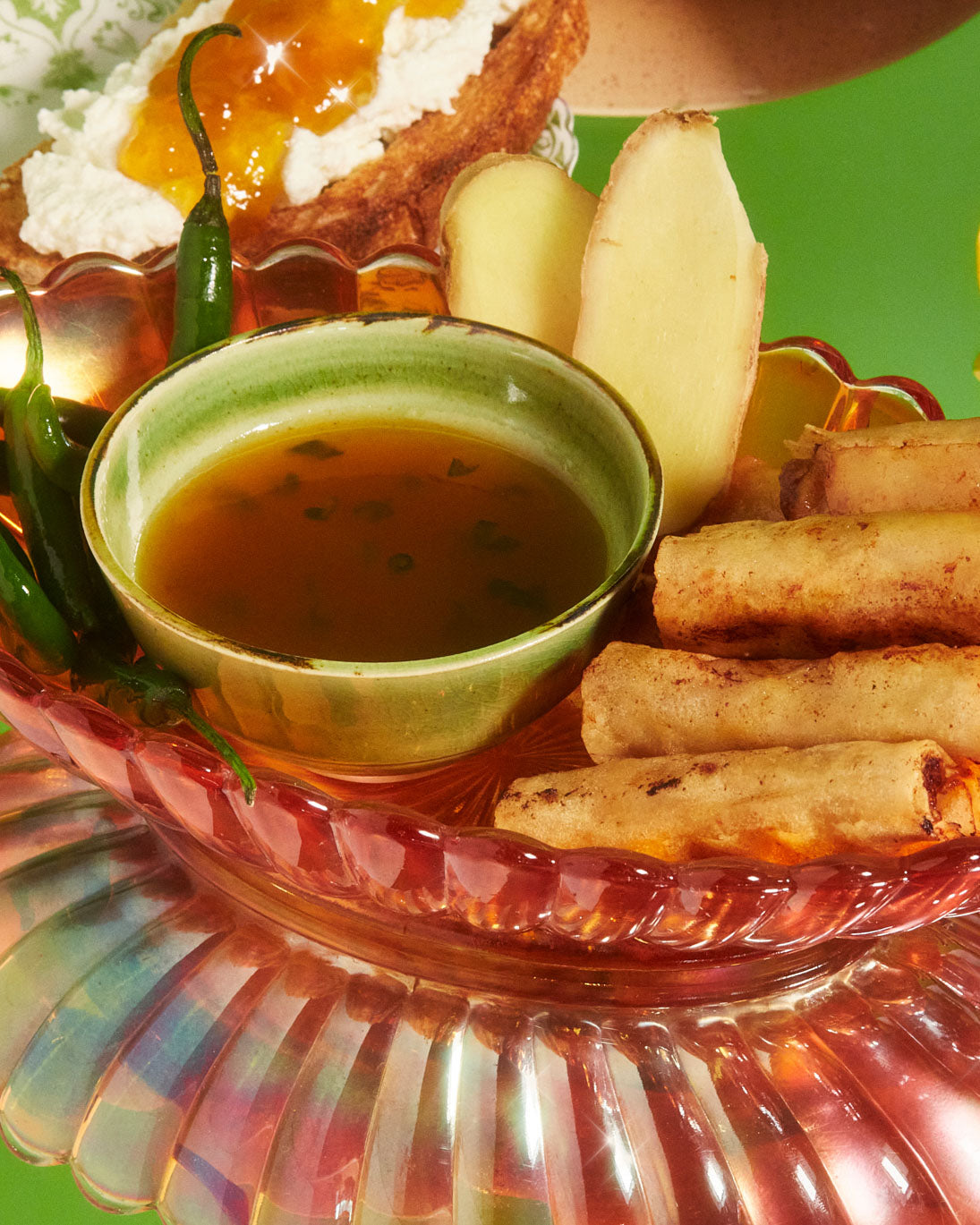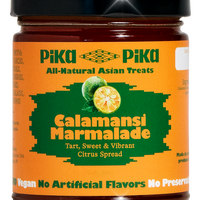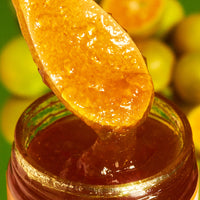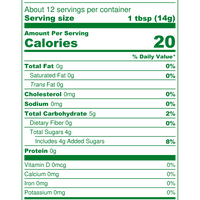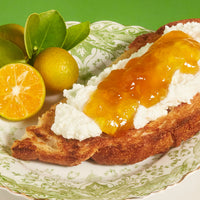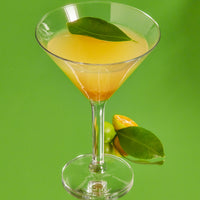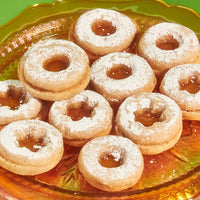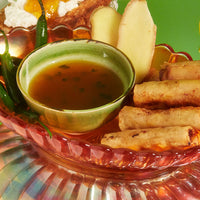 Picture this, limes & tangerines had a baby.

The citrus darling of Southeast Asia re-imagined for today. Our Calamansi Marmalade is crafted with real fruit and has zero artificial flavors & zero preservatives. This citrus spread boasts a strikingly tart flavor with touches of sweet, creating a unique citrus zing that's perfect for lemon/lime-lovers, Sour Patch Kids fanatics and those who just love a little brightness in their dishes
This dime-sized fruit is also known as Calamondin and is synonymous & ubiquitous with Philippine Cuisine.
Flavor Profile
Tart

Sweet

Like limes & tangerines had a baby

Vibrant
Ingredients: All-Natural Calamansi Extract, Cane Sugar, Apple Pectin. 
About 6OZ / 170G, Vegan, Gluten-Free, No Artificial Flavors, No Preservatives
Flavorful Unions
Embrace balance with your Umami dishes with DIY sweet and sour dipping sauces, BBQ marinades and so much more.
Life of the party
Bring the zing in your drinks or cocktails with this otherworldly tart Filipino classic flavor.
Vivid Bakes
Take your baked goods & pastries to new heights with this Southeast Asian Citrus darling.