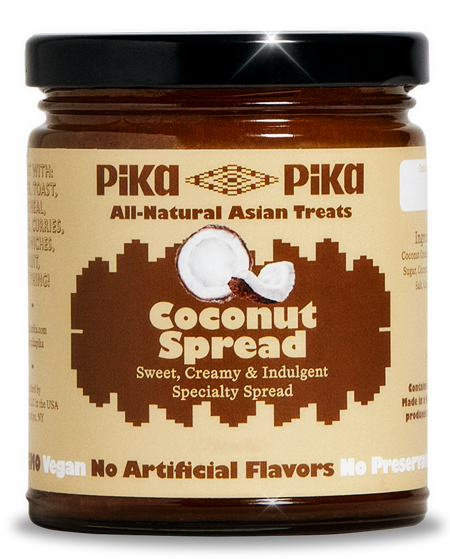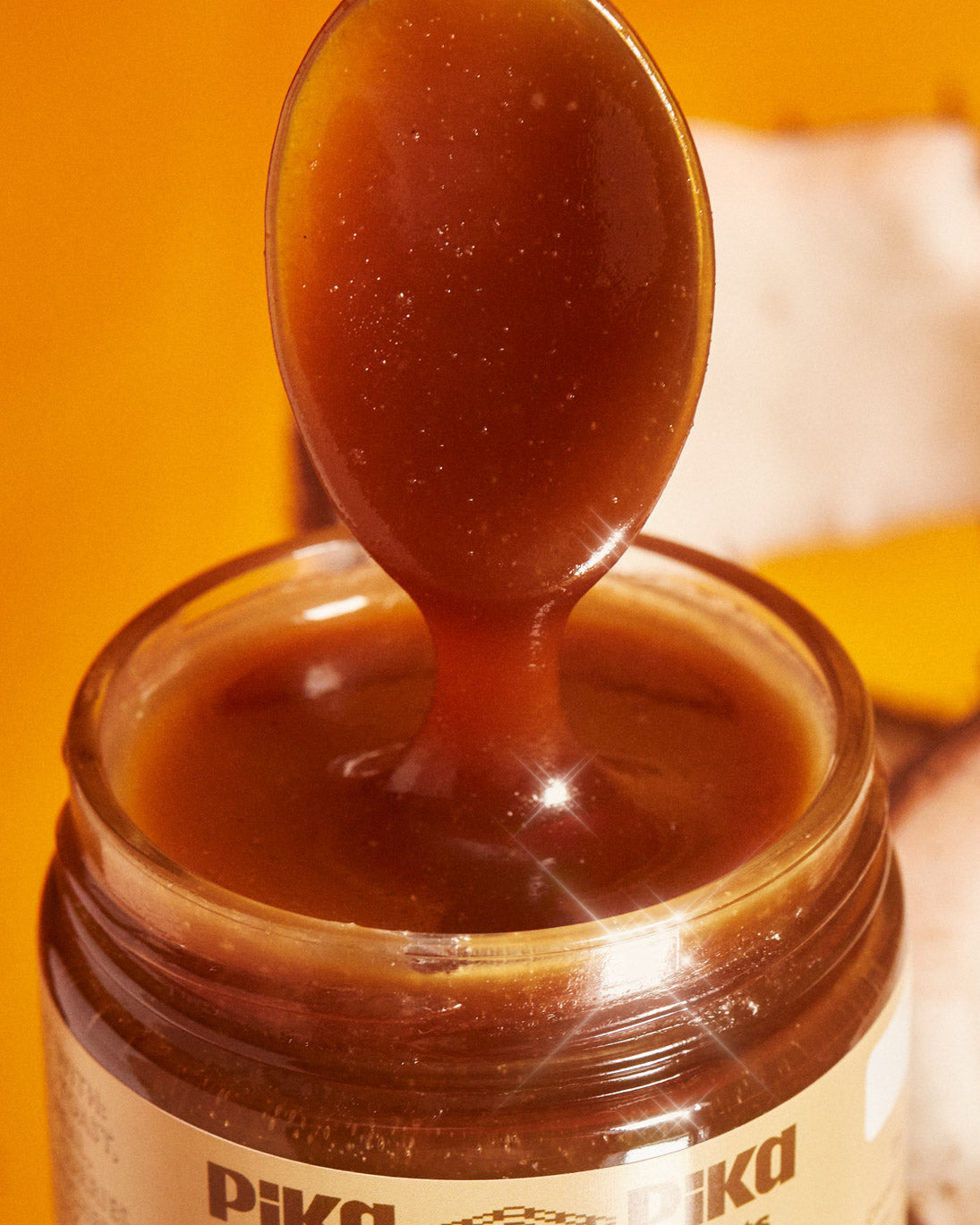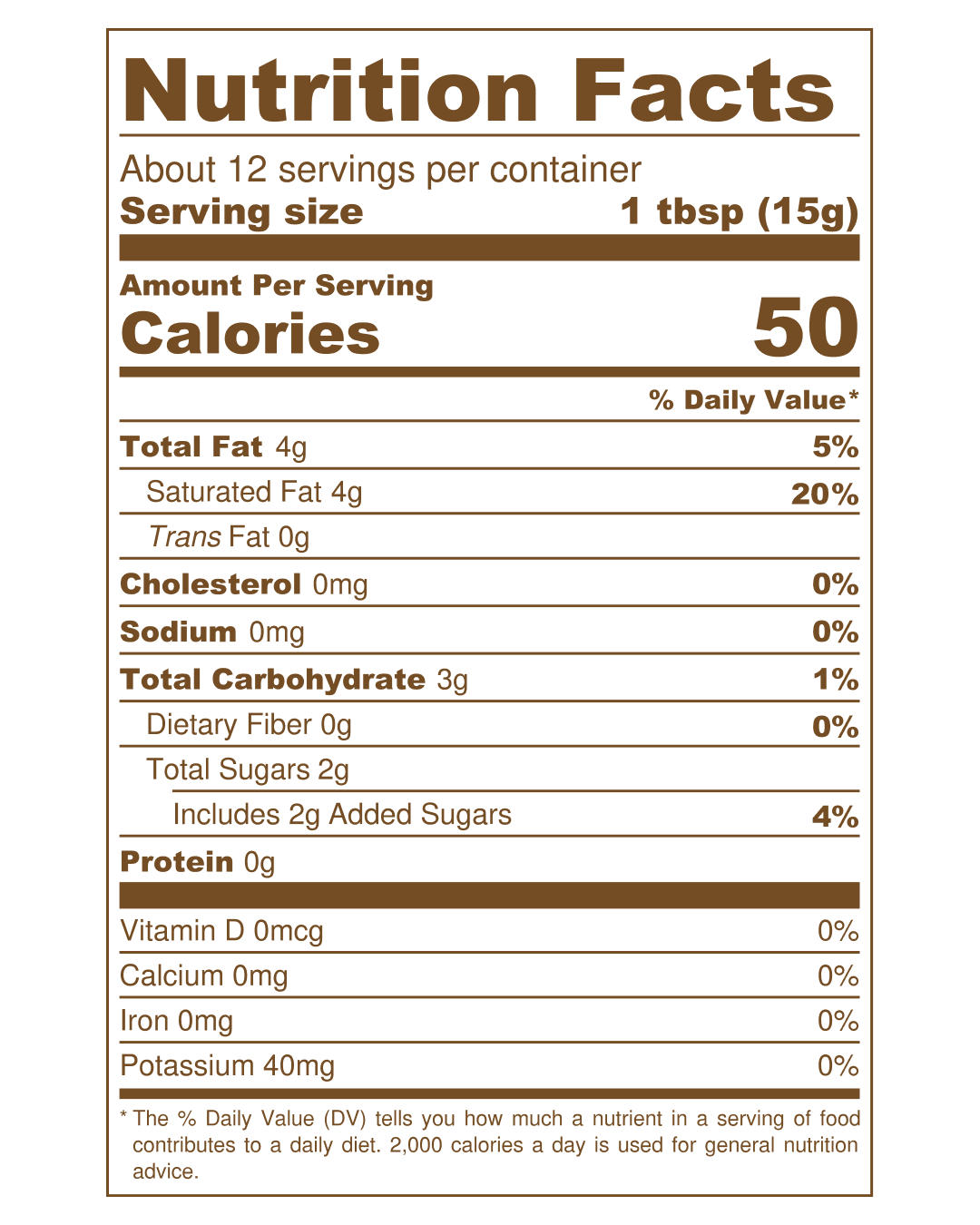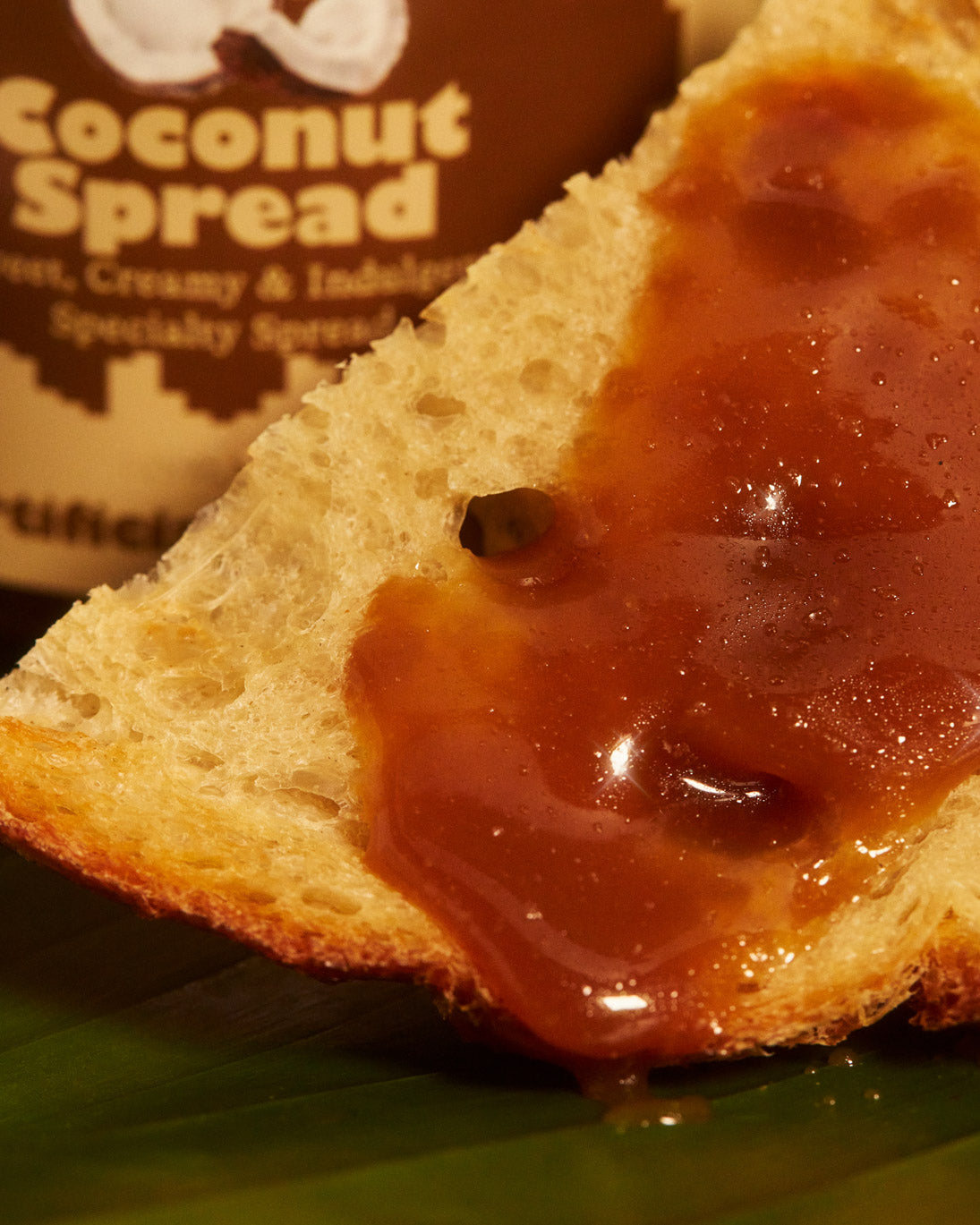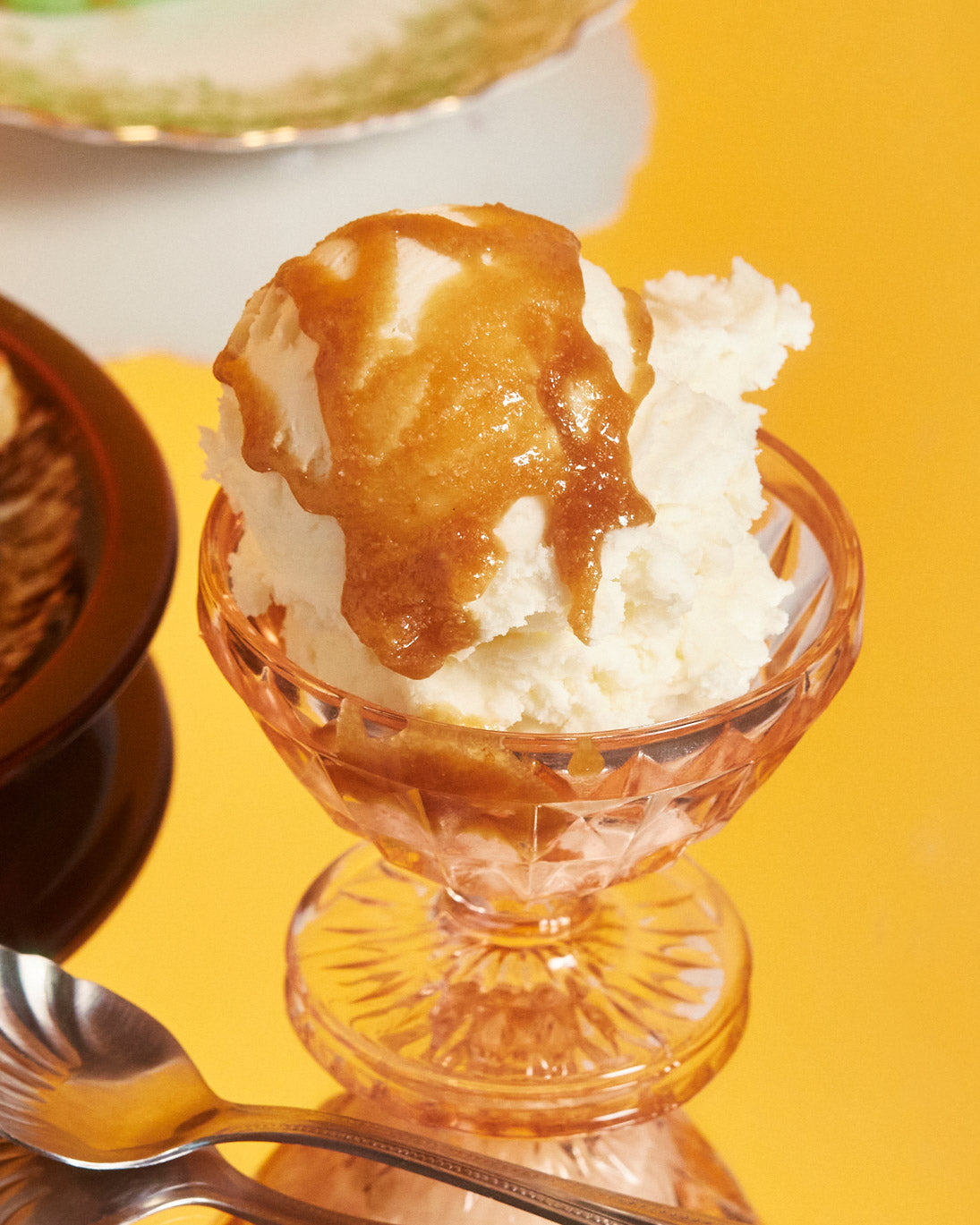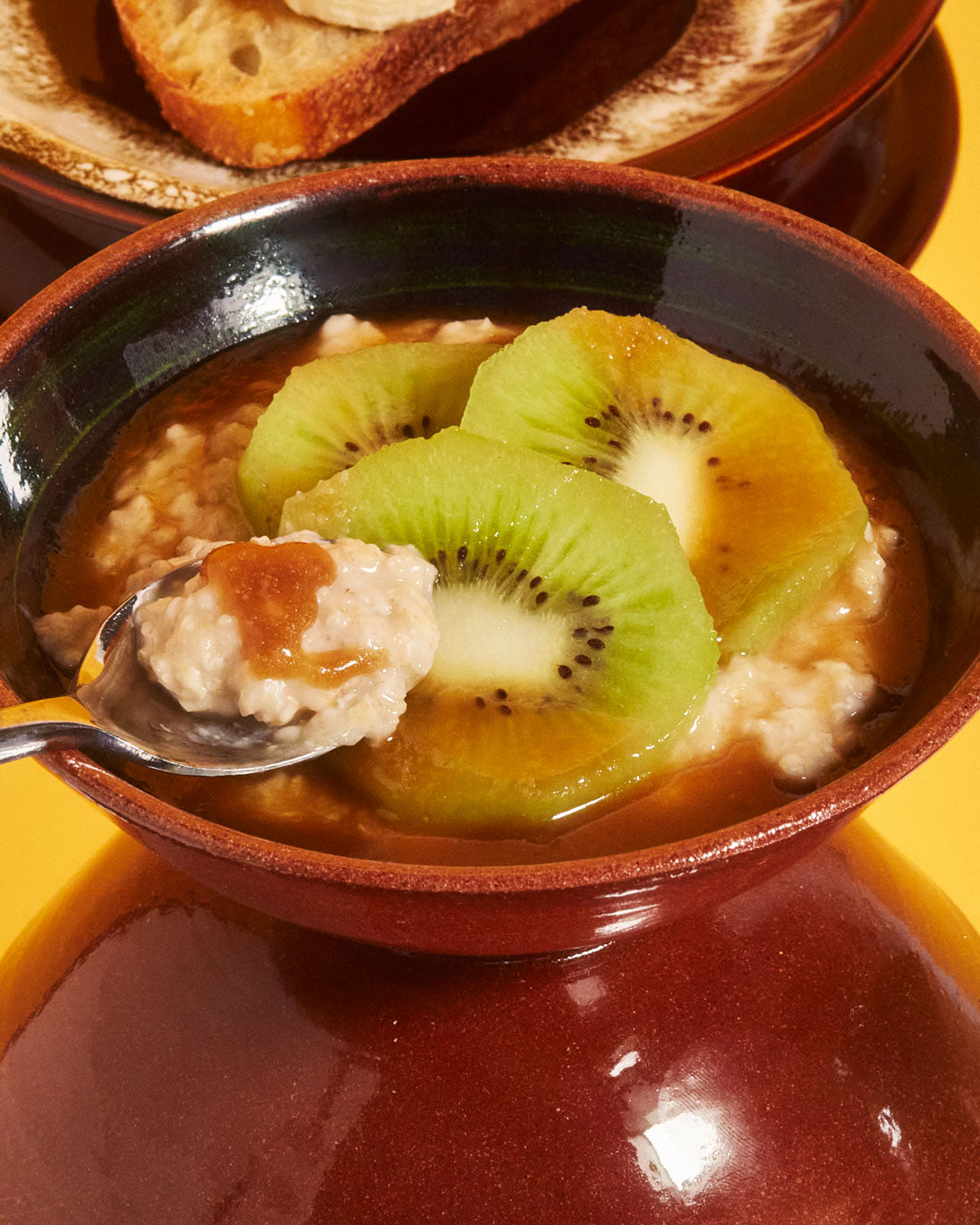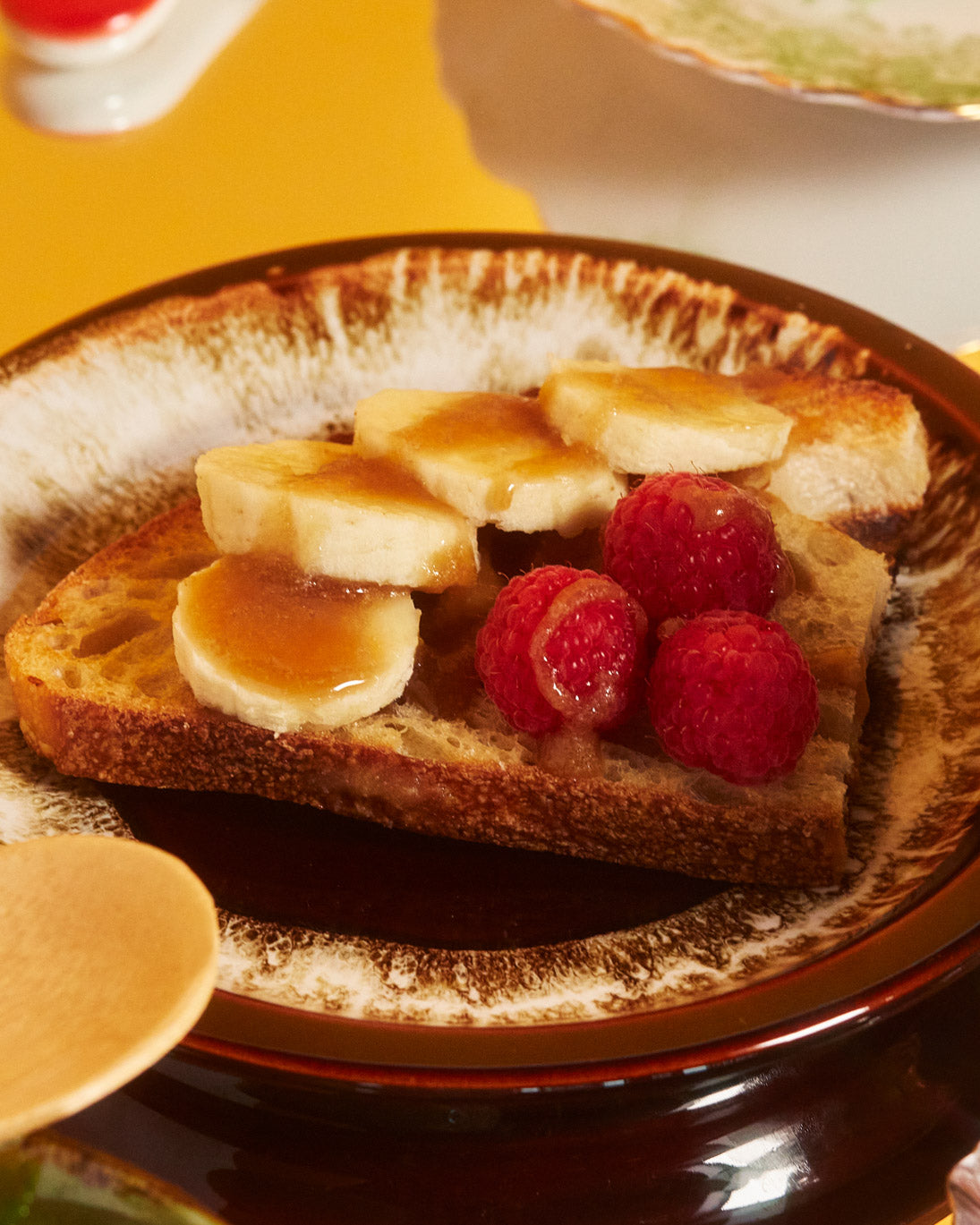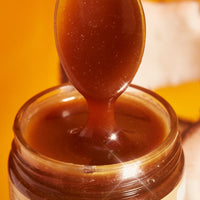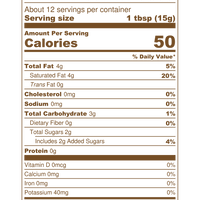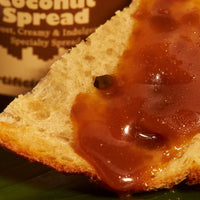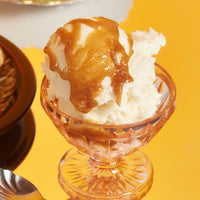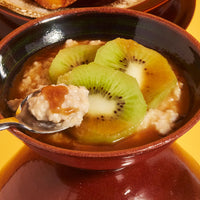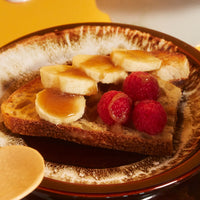 Like a vegan coconut Dulce De Leche  
Inspired by Coconut Jam from the Philippines. This coconut-y treat is thoughtfully crafted with 100% all-natural ingredients and has zero artificial flavors and preservatives. Enjoy with breakfast staples, baked goods, drinks (like coffee!) and even savory dishes like curries to balance things out.
Versions of this spread pop up throughout Southeast Asia usually in the form of Kaya which uses eggs. Ours does not.
Flavor Profile
Sweet
Creamy
Indulgent
Deep, almost "coffee" like, flavor.
Ingredients: Coconut Cream, Light Brown Sugar, Coconut Palm Sugar, Coconut Oil, Salt.
About 6OZ / 170G, Vegan, Gluten-Free, No Artificial Flavors, No Preservatives
*note* Since we do not use any stabilizers, some sugar and coconut crystallization may occur and show up at the bottom of the product. We like to think of it as a sugary surprise! 

Indulgent Party Guest
Dunk anything. Cheese, pretzels, fruit, etc to level up your charcuterie board.
Next Level Ice Cream topper
Top-notch Ice Cream topper perfect for summer indulging or sweet-tooth pick-me-ups.
New Breakfast BFF
Perfect for any of your breakfast staples. Pancakes, Chicken & waffles, coffee and fanciful toast art.